Scientific Linux Cloud Hosting Plans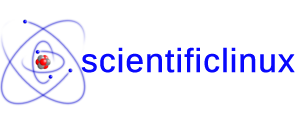 Why use Scientific Linux Cloud VPS Hosting?
Scientific Linux is relatively new Linux distribution developed by Fermilab, CERN, and other universities and research institutions. It's easy to use and it has very active community.
Why is Scientific Linux Cloud VPS Hosting better?
Scientific Linux is suitable for a production environment where stability and long term support is crucial. Other advantages are: community support, discussion forums and wide availability of documentation.
How can I benefit from a Scientific Linux Cloud VPS Hosting?
Scientific Linux is a very stable Linux distribution with highly tested packages fully compatible with CentOS 6, but it also provides some additional packages. If you're looking for a long-term, robust and stable operating system that balances all aspects of usability well, then Scientific Linux is a very good choice.
We offer multiple Scientific Linux Cloud hosting plans suitable for anyone, regardless of level of knowledge, or experience. All Scientific Linux Cloud VPS hosting accounts are hosted on redundant fault tolerant hardware with automatic failover and are maintained by our team of highly experienced Linux admins. Our Scientific Linux Cloud servers are highly customizable, they look and feel just like running your own dedicated server, but only at a fraction of the price. All our Scientific Linux Cloud VPS hosting plans are Semi-Managed unless indicated otherwise.
Guaranteed Resources
---
Total isolation based on state-of-the-art Cloud technology.
100% Uptime Guarantee
---
We guarantee 100% uptime, no exceptions, period.
24x7 EPIC Support
---
We operate 24 hours day, 7 days a week, 365 days a year.
Redundant SAN Storage
---
Redundant SAN cluster systems to provide extra data protection.
Managed DNS hosting
---
For unlimited number of domains with all our Cloud VPS hosting plans.
5 Minute Response Times
---
We pride ourselves with the fastest response time in the industry.
Fully Managed
---
All our servers are fully managed. We will help you with every aspect of using/configuring your server.
Free Website Migration
---
Move to LinuxCloudVPS with ease. Our Linux Admins will migrate your data for free!
Gigabit Network
---
All our servers are connected to a Gigabit network and there is no limitation on the speed.
When does my billing cycle start?
The billing cycle starts on the day you sign up for a paid account and is automatically renewed every month, until you cancel your account.
How many IPs do I get?
All systems come automatically configured with 1 dedicated IP address.
Do you have a money-back guarantee?
We do have a 7 days money back guarantee, so if you order and you do not like it for some reason you can cancel within 7 days for a full refund.
Do you provide SSH access?
Yes, you will have full root access to your virtual server and will be responsible for all server administration, configuration and security.
How long does it take for my virtual server to be set up?
After a successful verification and initial billing of your credit card it should take no longer than 10 minutes for your server to be setup and ready.
How is your cloud architecture designed?
Our cloud architecture is designed from the ground up with redundancy at its core. A traditional server always has a single point of failure; a power supply, a hard drive, a power outage. Our cloud uses SAN cluster storage systems, and automatic hypervisor failover allowing virtual machines to be quickly moved to new hardware in the event of a failure.
We are confident we can match or beat any of our competitors' pricing. If you found a reputable company offering a managed cloud hosting plan of equal or similar value to ours but at a lower price, please email us the details and we will do our best to not only match but actually beat their price.