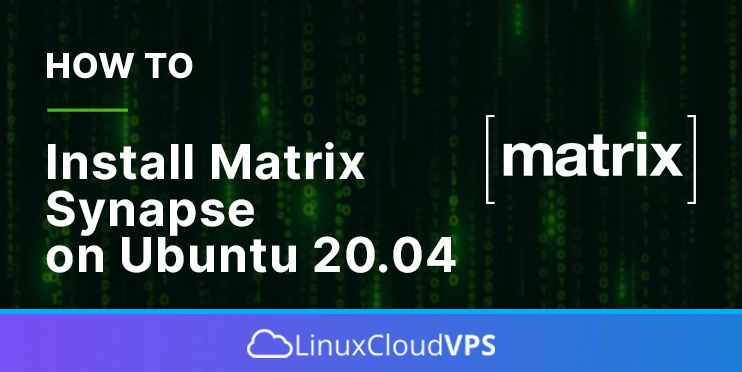 In this tutorial, we are going to show you how to install Matrix Synapse on Ubuntu 20.04 OS.
Matrix Synapse is an open-source chat application written in Python, used for real-time communication for VOIP services and instant messaging. Synapse is developed to implement the matrix for decentralized communication which can store personal data from the chat history, user data and etc. In this tutorial, we will install Matrix Synapse with Apache as a reverse proxy.
The installation is very easy and can take up to 30 minutes. Let's get started!