In this tutorial, we are going to explain what are the benefits of using AlmaLinux and why it is a good choice as a new web server operating system.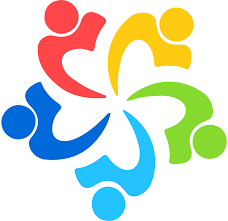 AlmaLinux is a free open-source Linux distribution created by CloudLinux to provide community support successor for CentOS Linux. The first stable version of AlmaLinux was released on March 30, 2021. According to the official announcement from CloudLinux, AlmaLinux will be supported until 2029.
In the next paragraphs, we are going to explain more about the meaning of AlmaLinux, the beginnings, the supported migrations to AlmaLinux, its pros against the other OS such as CentOS, Ubuntu, Debian, etc. Let's get started!
The Meaning of AlmaLinux
The name of this OS distribution comes from the Spanish word "alma", which means "soul", and "Linux" from the original operating system, in other words, this means the soul of the Linux.
The Beggining of AlmaLinux
The beginnings of AlmaLinux were intended, by the official announcement, by Red Hat that the development of CentOS Linux will be discontinued and they will focus on CentOS stream. This come as shock to many developers, administrators, hosting companies, and all from the IT world. The worst part is that the CentOS 7 end of life was until 2024, and for CentOS 8 was reduced to only two years ending December 31, 2021.
They found that their distro will be discontinued just a few months after they'd installed it. CloudLinux reacted fast and from all the years of experience of their customer's needs, they released the first stable version of AlmaLinux on March 30, 2021, as a replacement for CentOS 8.
Who is AlmaLinux for?
If you do not want to pay for an RHEL license, as an individual or as an organization you can always choose AlmaLinux. It is an Open Source free enterprise Linux distribution, community-owned and governed, which focus is on long-term stability, providing a robust production platform.
Why AlmaLinux is Reliable?
The CloudLinux core product, CloudLinux OS is an RHEL fork that is in place for over ten years. CloudLinux has proven experience implementing and maintaining an OS, that is used by more than 5000 companies including Dell as the biggest one.
CloudLinux included the Linux community, and the community members will be involved in key decisions too, as well as they can proceed with the development of AlmaLinux OS anytime they want. Till now, AlmaLinux has more than 100 000 downloads, on the project's mirrors. Also, there are more than 100 mirrors that are not tracked from the project and the number of downloads is even bigger than this number.
Migrating CentOS to AlmaLinux
We all know, that upgrading the operating systems or migrating them sometimes can be a very critical operation, especially for hosting companies where the main host needs to be upgraded. This is not the case with converting from CentOS to AlmaLinux OS. There is an automated migration script available on GitHub, that AlmaLinux provides and there is no need for a fresh installation. Of course, before we do the migration we need to be sure that we have a backup of our server.
The Benefits of AlmaLinux
In this paragraph, we are going to list the benefits of using AlmaLinux and give the final conclusion of why it is a good choice as a web server OS.
Migration: Very easy transition, from CentOS with a migrational script that is executing with only one command.
Control Panel Support:Full DirectAdmin and WHM/cPanel support. These paid control panels will continue to collaborate with AlmaLinux and will continue to develop their control panels, that are already compatible with AlmaLinux and are working perfectly and securely.
Consistent Support: CloudLinux is known for its security updates and patches, and that is why we should not worry about the security of our server running on AlmaLinux. They are fixing the bugs really fast and provide releases and updates on time.
Free and Open-Source: AlmaLinux will be a forever-free enterprise Linux distribution and 1:1 binary compatible fork of RHEL guided and built by the community.
Virtualization Technology: AlmaLinux is supported on OpenVZ and KVM virtualization technologies.
Long Term Support: AlmaLinux 8.x will be supported through 2029 which gives us plenty of time to rely on it.
That's it. In this blog post, you learned a lot of things about AlmaLinux as your web server OS.
If you want to know more about this OS you can simply contact our professional admins and they will provide you with more details. Even better if you want to use AlmaLinux feel free to order Cloud VPS hosting plans from our page so you can test them by yourself. If you find it difficult to use you can always contact our technical support and they will manage it for you. You can contact us anytime you want since we are available 24/7.
If you liked this post about why AlmaLinux is a good choice as a web server OS, please share it with your friends on the social networks using the buttons on the left or simply leave a reply below. Thanks.