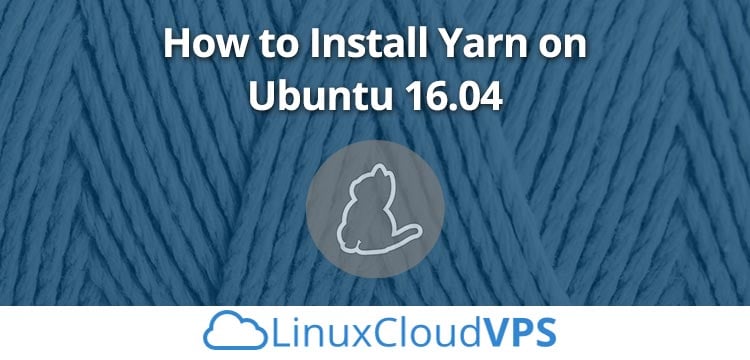 In this tutorial, we will show you how to install Yarn on an Ubuntu 16.04 Cloud VPS, as well as go over some of the basics with using Yarn.

Yarn is a Javascript package manager, serving as an alternative to NPM. It is an open-source project and was built by a team at Facebook. There are many advantages when using Yarn, such as:
Offline Installation
Faster download, packages are installed in parallel
Support for multiple registries
As you can see, the interesting feature is the offline installation. Once you have installed a package, it will be cached and we can create another project from scratch without being connected to the internet, which in turn will save our bandwidth usage.
Usually, a project requires some dependencies and every time we install them to start a project, the "npm install" command would consume your bandwidth. When using Yarn, the download is done just once. Let's begin installing Yarn.