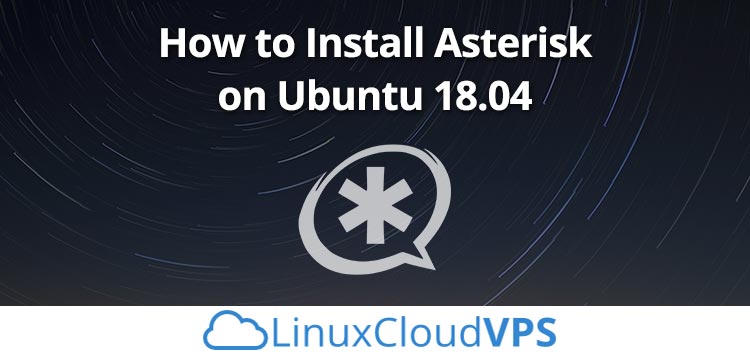 In this article, we will show you how to install Asterisk on an Ubuntu 18.04 Cloud VPS.

Asterisk is a free-to-use and open-source framework for creating real-time communications related software and is proven to be stable and reliable by thousands of users, system administrators, and developers. It controls IP PBX systems, VoIP gateways, and other custom telephone systems. Asterisk-based communications systems are being used by general communication-based businesses, call centers, carriers, and government agencies. It is also widely used to connect to telephony services like public switched telephone network (PSTN) and voice over Internet Protocol (VoIP) services.
Asterisk is licensed under GPLv2 – it is also sponsored by Digium, which offers additional licenses. The install process might take some time, so let's get started right away.